Taking the right approach to rehabilitation.
Care you can count on.
At Covenant Living of Colorado, you'll find an individualized plan designed to meet your needs. Our rehabilitative therapy services help individuals regain mobility, speech, balance and the skills necessary to maintain their highest level of independence.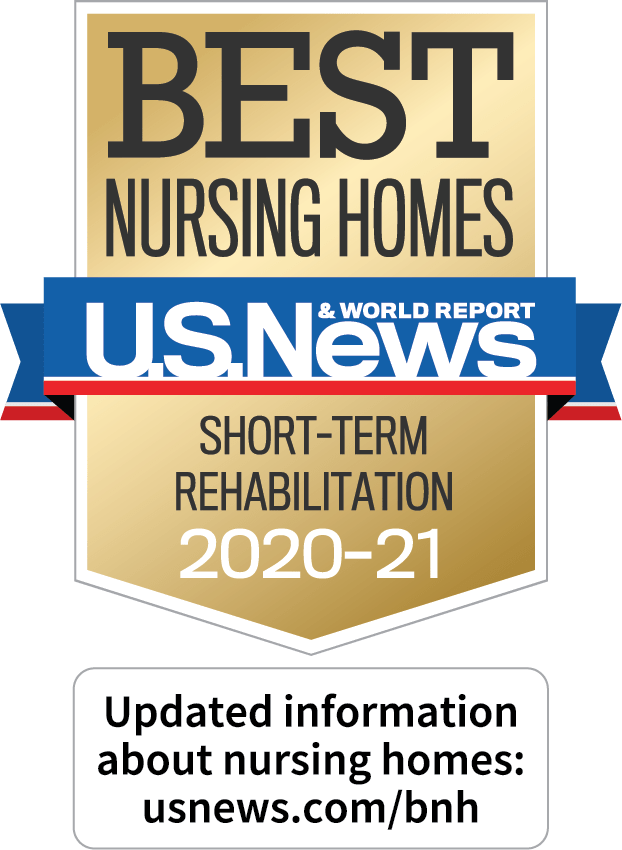 We offer occupational therapy to rebuild the skills necessary for performing activities of daily living, speech therapy to regain speech and language skills, as well as other oral-motor skills such as swallowing, and physical therapy to recover strength, mobility and ambulation.
Occupational Therapy

Activities of Daily Living/Self Care
Cognitive assessment and impact on daily functional tasks
Adaptive Equipment
Home Safety Assessment
Energy Conservation
Urinary Incontinence
Speech-Language Pathology
Cognitive-communication disorders
Speech difficulties
Voice production
Swallowing difficulties
Physical Therapy
Musculosketetal Disorders
Joint-Replacement Rehab
Neurological Disorders
Fall Prevention and Balance Training
Muscle Strengthening
Wheelchair and Positioning
Incontinence
Available Services
Staff manages your rehab by bridging physical medicine, therapy and pain management
Customized one-to-one physical, occupational and speech therapy
Therapy 6 days/week
In-House Therapy team for continuity of care
Dining
Accommodation of special diets
Dining assistance
Nutritious snacks upon request
Keep in mind, you do not have to be a current resident of our retirement community to benefit from our Assisted Living, Memory Care, Skilled Nursing or short-term Rehabilitation services, nor will you have to pay an entrance fee to enter one of the areas noted above. In our short-term Rehabilitation program, we accept Medicare and are in-network providers for a number of managed care and Medicare Advantage programs.
To learn more about our services, please click here to contact us online or call us at ​(877) 811-3801.